Mac Repairs, Service and Maintenance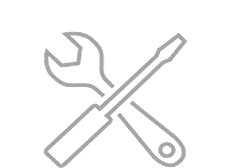 Why wait for days for an appointment at the Apple Store. We understand how important your Mac is to you, and if something was to go wrong, you want to be back up and running again as soon as possible. We aim to get you back up and running again on the very same day. No appointment is necessary! Our walk-in retail repair workshop is open 6 days a week, and we have our own Apple certified Technicians.
Open the Mac App Store you will find the latest version of the macOS.
Launch the Mac App Store (see the Mac App Store icon above)
Search for macOS
Click on macOS High Mojave (or the version of Mac OS X you require)
Click on Download
Fill out your Apple ID information if prompted
The Installer will start to download, you can see how long it will take if you look at the bar under Downloading
Once the installer file has been downloaded a window will pop up on your Mac telling you and asking you to Continue… The Installer file can be found in Applications (but it will open automatically)
Luckily the download happens in the background, so you can continue to work or surf the web.
UPGRADE FAILS OR GETTING STUCK
Should your MAC get stuck while upgrading don't fret, that is why we are here? We can help you get the upgrade done. We offer a 1-day service to reload and re-install the update to the next version of MAC OSx – Currently, osX Mojave, most MAC's post-2010 can upgrade to the latest mac OSx – with some special skills provided by us 😉
Make sure you have a time machine backup handy, if not we will try our best as not to lose your data in the process but sometimes it is inevitable, always make sure you have a Time Machine backup, if unsure how to do a Time Machine backup follow this easy step by step tutorial

Come for the power.
Stay for the fun.
With macOS Sonoma, work and play on your Mac are even more powerful. Elevate your presence on video calls. Access information in all-new ways. Boost gaming performance. And discover even more ways to personalize your Mac.
Coming this Summer
CERTIFIED MAC TECHNICIANS
With over 25 years in the computer repair sector, we are your No1 alternative Mac, iPad, iPhone, and iPod repair workshop. Open 6 days a week. Our engineers are long-term Macintosh Certified Technicians, and because we are now freelance we can offer repairs at up to 50% cheaper than Apple stores direct. We make it our priority to get you back up and running again asap.
HOW TO FIND YOUR MAC SERIAL NUMBER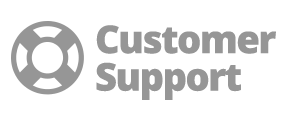 If your Mac is starting up you do the following

Click on the Apple icon in the top upper left corner
Click About this Mac
On the Next Screen it will display the serial number and some other information regarding your Mac

If you can get to that screen the serial number is printed on the bottom of your MacBook or on the bottom of the stand for iMAC
PICK UP / DROP OFF & COURIER SERVICES – COUNTRYWIDE
Let us take the hassle out of bringing your Mac, iPhone, iPad, or Apple device to us. We'll pick it up, have it repaired, and then drop it off when it has been fixed. This service is available Monday to Friday. This service is offered within a 20-kilometer radius of our workshop in Pretoria. Example: iPhone, iPad 2, 3, Air, iPad Mini, screen replacements. We also offer an insured couriers service through The Courier Guy – countrywide
To book please call us on 082 901 1889 or support@compufreak.co.za
LIQUID SPILL REPAIR
Liquid spills are repairable with us at a reasonable cost. Most MacBook Air, MacBook Pro models leave our shop with the client paying from R1500 to R7000 depending on the problem. Apple often quotes between R9000 to over R15 000 to replace everything with a top tier for repair because it is easier for them to replace everything and charge you the client accordingly. We are able to replace the damaged components specifically and pass the savings on to you!
We charge an R850 (waivered – if quote accepted) assessment fee.
We are NOT responsible for any loss of data, make sure you have a backup of your data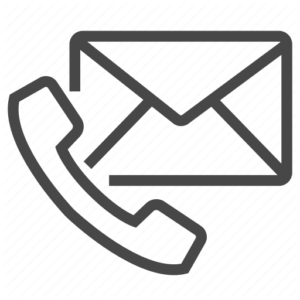 Mac Repair – Compufreak provides low cost, but high-quality solutions to the local Apple community. We are recognized throughout the city as offering some of the most competitive prices for support, repair solutions. For a fast response to your query just you can call us on 082 901 1889. You can also email us via our contact page.
We do upgrades/repairs on most models of the  MacBook, Macbook Pro, MacBook Air, and iMac
We do LCD / Glass Replacements, Hard Disk Upgrades, RAM (Memory) upgrades, battery replacements, keyboard/keypad replacements, and logic board replacements on most Mac Models.
We will need the following to make sure that we get the correct hardware upgrades for your Mac Model

Go to finder
Click on the Apple icon in the top left-hand top corner
Click on About this Mac it will give you the serial number, make and model of your Mac, send this to support@compufreak.co.za and we will get back to as soon as possible with a quotation.
All work carried out comes with our 180 days or 6 months warranty (please ask about warranty in-store). Any repairs that are carried out are done so by our in-house certified Technician. We repair all Apple devices, including the Macbook Pro, Air, Retina, iMac, Mac Mini, and Mac Pro. Repairing screens fast in Pretoria, Johannesburg and we offer courier services countrywide – iPhone 4, 4S, 5, 5S, 5C,6,6 Plus,7, and iPhone X, iPhone Plus, iPhone 12, iPhone 13 and iPhone 14
Component-level repairs to logic boards and graphic cards re-balling with a warranty are also offered.
We also do LCD, battery replacements, upgrades, and more on all Apple Devices, MacPro MacBook, iMac, Apple TV, Mac Mini, etc…
Disclaimer:
iPhone, iPod, iPad, Apple TV, and Mac are registered trademarks of Apple, Inc. iFixMacs is an independent service/company and is in no way affiliated with Apple Inc.